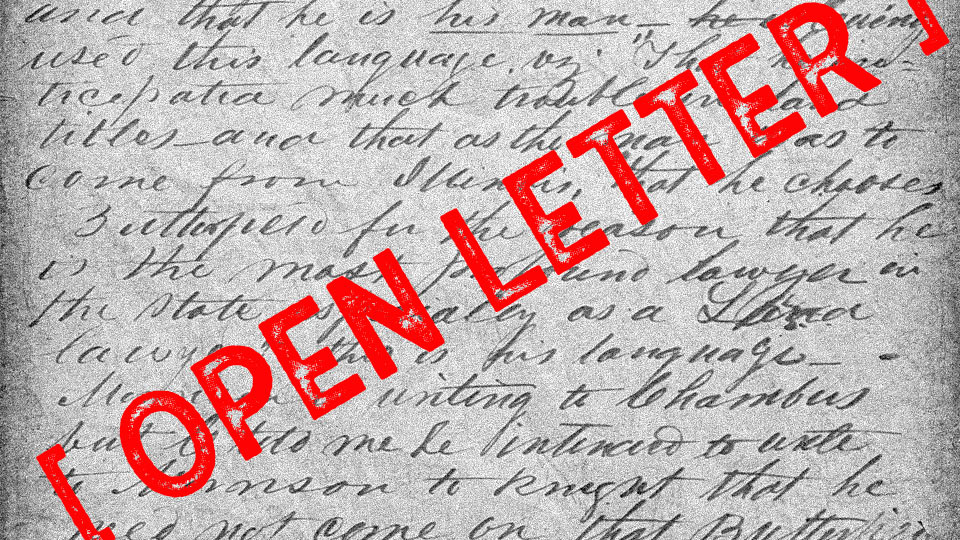 Open Letter RE: Denver 7 New's Piece "The high cost of vaccine-preventable diseases in Colorado"
---
This post is an open letter regarding the Denver 7 news piece "The high cost of vaccine-preventable diseases in Colorado". The following letter, was written by Vaccine Information / Choice Activist,  @SadeDandelion and emailed to Denver 7.
Below the letter is Denver 7's Response.
---
Hello Ms. Allen,
I was shocked at your biased reporting regarding the hospital visits for those with diseases that are on the current vaccine schedule.
Per your chart the largest number of hospitalizations were for influenza. I ask you, as a journalist, did you expand your research to include whether each was a confirmed case of influenza or just flu like symptoms? Did your research include whether the cases were in the immunocompromised or elderly population? Also, did your research include the statistics of how many of those patients had received the vaccine vs. those that did not? 
"As of February 10, 2017, influenza activity remained elevated nationally and was widespread across most of the United States. During recent A (H3N2) virus predominant–seasons, persons aged ≥65 years and young children experienced higher rates of severe illness and influenza-associated hospitalization compared with other age groups. With vaccine effectiveness of 48%, some vaccinated persons will become infected with influenza."- https://www.cdc.gov/mmwr/volumes/66/wr/mm6606a3.htm?s_cid=mm6606a3_w
Your article/news cast focused on the cost of caring for patients. Are you aware that the cost of vaccine injury is also excessive? The National Childhood Vaccine Injury Act of 1986 (42 U.S.C. §§ 300aa-1 to 300aa-34) was signed into law to reduce the potential financial liability of vaccine makers due to vaccine injury claims. This law makes it impossible to gain compensation from the vaccine manufacturers if you are injured. The US government then created VAERS (Vaccine Adverse Event Reporting System) to help those affected by vaccine injury. Has any of your research included the over $3 Billion paid out from that fund for vaccine injury? That is much more money than the hospitalizations cost.  Did your research include where that money comes from? It comes from the people, you and me. Every time someone is given a vaccine a portion of the cost goes to the VAERS fund.
I don't trust the national news because of their biased reporting. I am always more hopeful for our local journalists. That they can see through the false, fear based agendas. I want better for you and your career and the faith of your readers/watchers.
If you have any interest going forward to seek out unbiased research, I invite you to see the other side.
This is a link to many scientific articles linking autism to vaccines. Though autism is but one vaccine injury, there are so much more from eczema, food allergies and autoimmune diseases to seizures and paralysis and sadly, death. Autism, however, gets the most attention.
https://www.scribd.com/doc/220807175/130-Research-Papers-Supporting-the-Vaccine-Autism-Link
Here is another focused on the MMR and Varicella and seizures.
https://www.scribd.com/document/83004210/CDC-MMR-MMR-V-MMRV-Seizure-Rates
Here is a link to vaccine death and injury stories that are being filmed across our country. If you would like to focus solely on Colorado, click on our state and watch.
A great resource locally is with the folks at the Colorado Coalition for Vaccine Choice. They would be happy to get you more information.
Finally, I invite you to attend Autism One in Colorado Springs in May. Please check out the website of events for the weekend. The families would be forever grateful to a journalist that was willing to hear them speak their truth.
Thank you for your time. I truly hope that you are open to my words and willing to dig deeper. 
Great job @SadeDandelion , and many excellent points!  One comment I would like to add, regarding the chart Den 7 posted: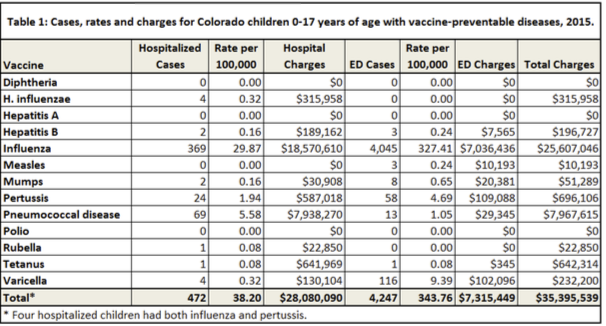 there were only (although tragic, and I am in no way making light of the misfortune for the families) 472 hospitalized cases. Which tells me, the real problem at hand is not the lack of vaccine rates, but the high charges of hospital care!
---
Denver 7's Response to the letter:
Thank you for your response.  We were reporting on a new study, and we stand by our story and providing the public with this important information.
Jaclyn Allen
Reporter
Twitter: @JaclynReporting
KMGH-TV 
---
References: