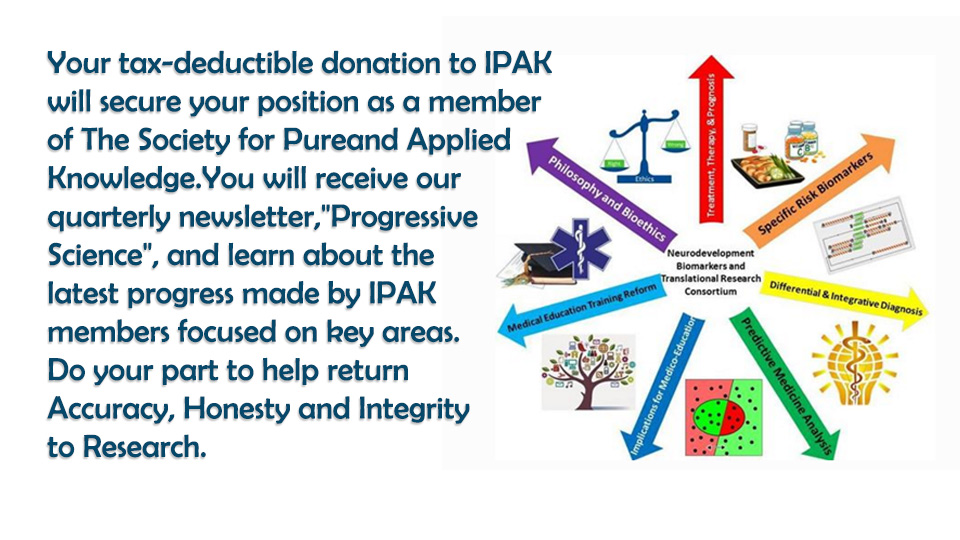 Please Donate
The Institute for Pure and Applied Knowledge(IPAK) is asking for donations to fund a study analysis done to counter a report via The Institute of Medicine. The report concluded with "a high degree of confidence" that the MMR vaccine is not associated with Autism.
You can find out more details here and make a donation. Every dollar helps!
Disclaimer: We are not affiliated with IPAK and are in no way responsible for donations, use of donations, order process or anything of that nature. We promote IPAK because we believe in the good it can do to spread awareness to pediatricians. We also admire Dr. James Lyons-Weiler's work.
---
References: